Ticketing: Union - Racing Genk
The Unionists will play against Genk at the Joseph Marien Stadium on Saturday 16 September at 18.15. You can find more information about ticket sales in this article.
Sales moments
The sale will take place in two phases:
- The presale starts on Friday 8September at 11am and ends on Monday 11 September at 6pm. Union+ Members can buy tickets during this period. It is also possible for season ticket holders and Union+ Members to buy tickets for other Union+ Members.

- During the free sale, all non-season ticket holders and non-Union+ Members can buy tickets if there are any left after the presale. The free sale starts on Tuesday 12 September at 11am and ends on Friday 15 September at 6pm.
Where can I buy tickets?
You can buy a ticket in our fanshop (Chaussée de Bruxelles 223, 1190 Forest) from Tuesday to Friday from 11.00 to 18.00 on our ticketing platform ticketing.rusg.brussels. Our fanshop will be open exceptionally on Monday 11 September 11, from 11am to 6pm.
Prijzen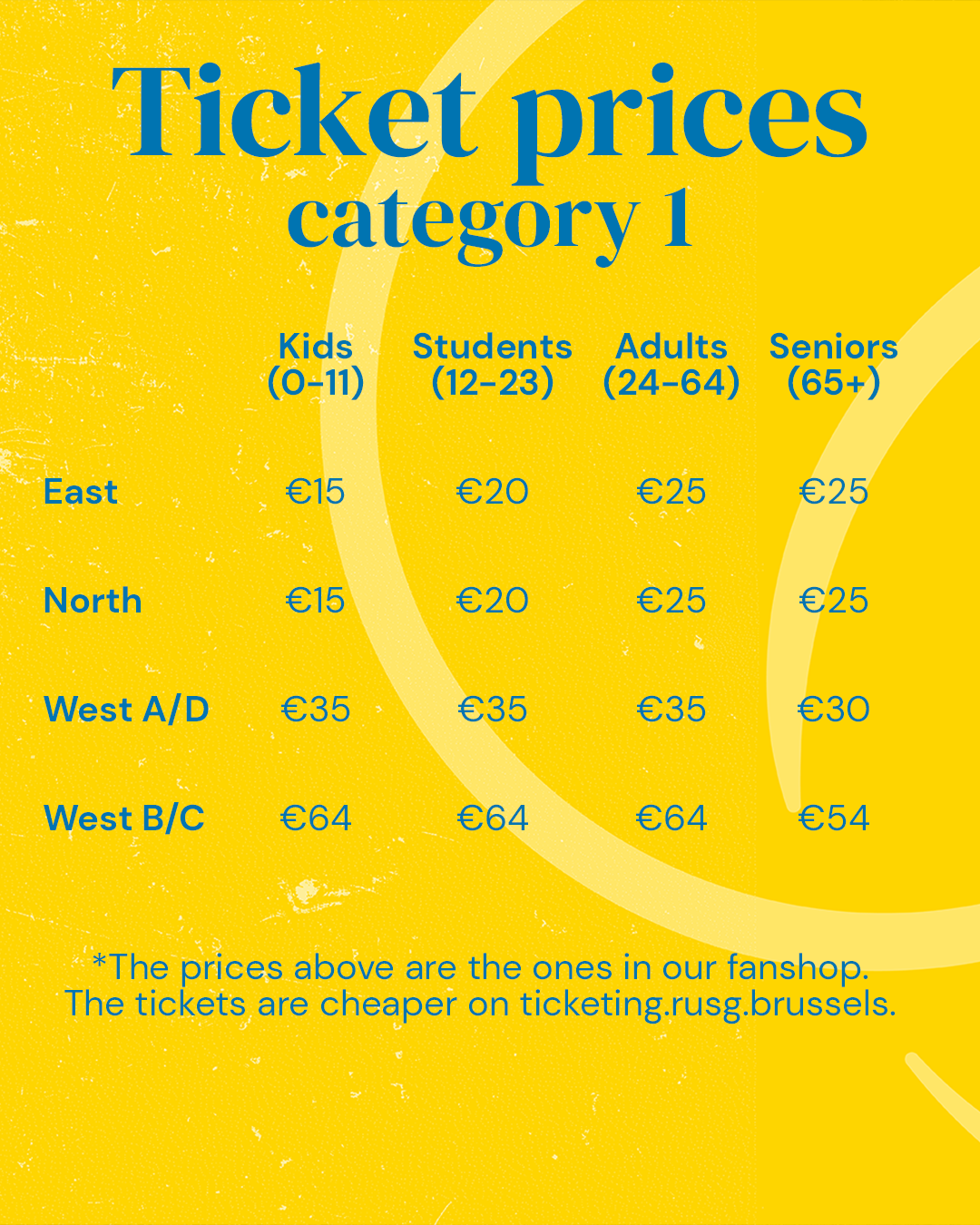 Additional information
- Ticket pass
The "ticket pass" system will be available according to the sales periods. In other words, "pass tickets" (transfer of tickets to others) will be available to Union+ Members only during the priority sales phase. Season ticket holders and others will have to wait until the free sale phase.
- Resale of tickets:
Resale of tickets for this match is possible until Wednesday 13 September 18.00.