Info for supporters that are travelling to Linz
On Thursday 9 November, Union will play against LASK in Linz. Find all the information for our travelling supporters below.
Stadium and meeting point
The Raiffeisen Arena, home of Linzer Athletik-Sport-Klub (LASK), has a seating capacity of 19,000 and opened in February 2023.
The meeting point for Unionists is on Hauptplatz in the centre of Linz, a 25-minute walk from the stadium. A fan walk escorted by the police will take place from the meeting point to the stadium. Please be at the meeting point by 5pm to take part. Our Supporters' Liaison Officer (SLO) will also be present at the meeting point before leaving for the stadium in case you have further questions. You can recognise our SLO thanks to his pink vest.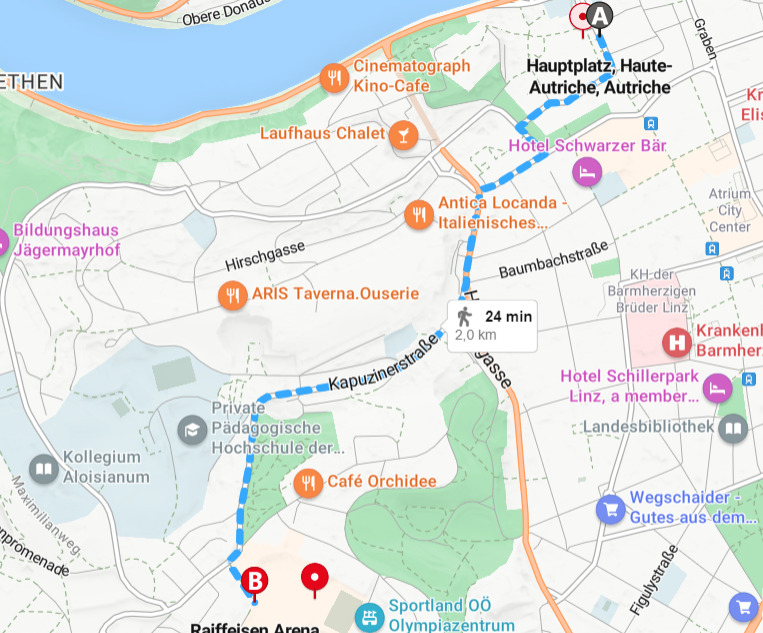 Important information
- It is strictly forbidden to use pyrotechnics in the stadium or the city.
- You cannot pay via cash in the stadium, only by bank card.